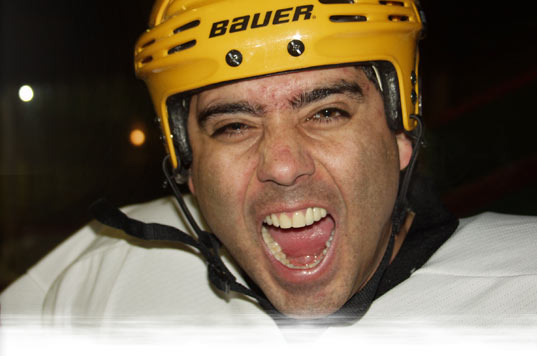 FUN ON ICE FOR FRIENDS...
Try it out to play hockey!
The most sportive and fun networking platform, available exclusively in Prague. A unique atmosphere of gentlemanly sportsmanship and fun is the heart of our Fun On Ice for Friends events…
Male or female, experienced player with a sense of humor or absolute beginner, only one thing is requested - your good mood…
We are restarting the season first week of october dates will be updated asap...
As it is a promotional and networking platform we can offer special prices:
with equipment rent from Fortissimo Prague 2000.- Kc
with own equipment (just a shirt from us) 450.- Kc
All above prices are excluding VAT
Photos Hall of fame...
But we have as well a team in the prague league if you like to play on a higher level. Polar Bears Prague contact us for more information.